In its fifth year, the 16km Lake Morris Road Race starts at the Lake Morris kiosk at Lake Morris/Copperlode Dam and and finishes at Goomboora Park in Brinsmead, Cairns.
Date: Sunday, 9 July 2023
Length: 16km
Terrain: Bitumen
Entry Fee: $50.00
Event Organiser: Dynamic Running Ltd.
Race Director: Lorraine Lawson
Email:
Mobile: 0417 798 444
Check in: 8.00am at Goomboora Park.
Race starts at 9.00am. (Time may vary, as the start of the race is dependent on when the front runners from the Cairns Marathon and 3M3D Grand Slam come through the checkpoint at Copperlode Dam).
Each finisher will receive a medal.
Map and profile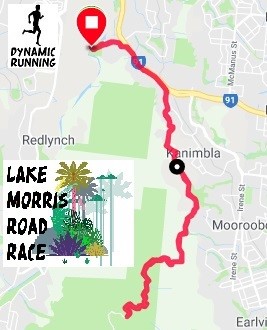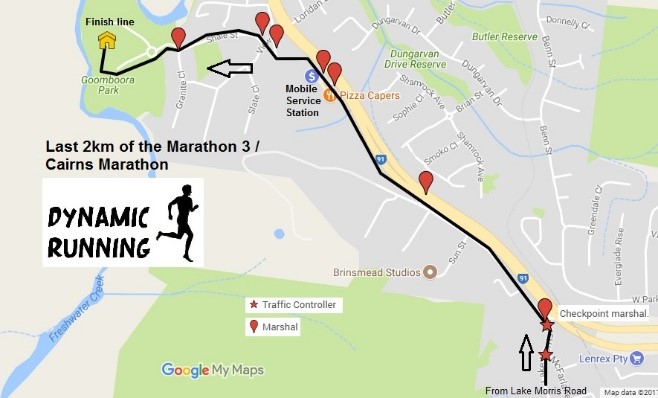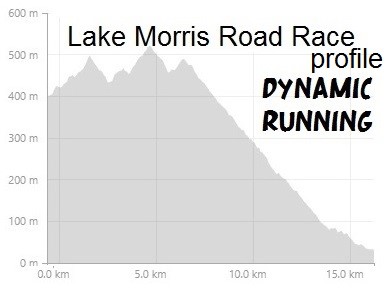 In Brief here is a summary of the event
Terrain: bitumen
0km-14km. Start at the kiosk at Copperlode Dam on Lake Morris Road (bitumen). There is a 5km climb before a long descend down to the base of Lake Morris Road. Cross over the road onto bitumen footpath alongside Reservoir Road.
14km-16km. Follow footpath and cross over the service road, run past the Mobile Service Station. Left turn into Christies Drive. Cross over View Street. Follow Shale Street down to Goomboora Park. Right turn into Goomboora Park. Follow footpath to the finish.